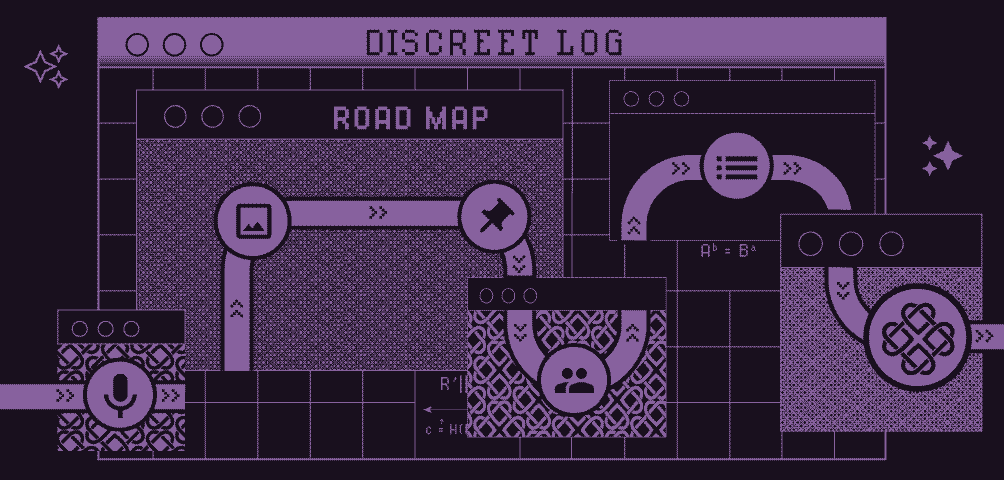 Discreet Log #19: Cwtch Roadmap (1.4 to 1.7)
29 Oct 2021
Welcome to Discreet Log! A fortnightly technical development blog to provide an in-depth look into the research, projects and tools that we work on at Open Privacy. For our nineteenth post
Sarah Jamie Lewis
presents the latest updates to the Cwtch Road Map.
---
Early last week the Open Privacy Executive Team met up to work in person for the first time since the start of the pandemic. On the agenda was organizational planning, Cwtch development and building out a new roadmap.
For this week's Discreet Log, I would like to present an overview of our plans for the next 6 months and invite you to help us support further development on truly decentralized and surveillance resistant technology.
Looking back on the last few months
When we launched the Cwtch Beta series of releases in June, it marked a major change in our philosophy towards Cwtch releases; a move from an experimental prototype to a stable, but nascent, decentralized communication tool.
Since then, we have released two major updates:
Cwtch 1.2 featured support for Mac OS and multiple UI and UX improvements
Cwtch 1.3 brought file sharing to Cwtch under our new File Sharing experiment as well as performance and usability improvements
A roadmap for what comes next
Over the last few months we have also been collecting feedback from you through discussions in our release candidate group, issues on the Cwtch source code repository and over social media.
With that feedback in mind we gathered last week to plan the next few months of Cwtch development.
The roadmap is split into Cwtch Versions which are intended to be delivered every 5-6 weeks. Each version focuses on a Main Feature and then is supported by a number of secondary goals for that release.
Without further ado, here are our plans for the next few months:
Cwtch 1.4 - November 5th 2021
We are currently well into the Cwtch 1.4 release cycle, with the main feature being the introduction of Server management to the Cwtch UI.
Also in the pipeline are several updates to the File download UI that was introduced in Cwtch 1.3. In addition, we are also working on a redesign of our legacy encrypted storage engine to support new features coming in later release cycles, in addition to more infrastructure work to support Mac build automation.
For our final release of 2021 we are planning to support Inline image previews in addition to an option to auto download certain file types, bringing a more cohesive messaging experience to Cwtch.
In addition, we are also planning to do a deep dive into Android performance and UI improvements as well as beginning the implementation of our new Storage engine.
After a well deserved Winter break, we plan to start off 2022 with the introduction of a new Hybrid Group protocol that combines untrusted Cwtch infrastructure (servers) with a new peer to peer protocol for more robust and dynamic groups. Expect to hear much more about this in the coming weeks and months.
We also expect to be able to deliver importing/exporting of profiles across different devices and additional tor settings configuration.
By the February release we hope to be in a position to securely implement inline recording / sending / listening of audio clips in Cwtch, delivering on a much asked for feature.
On the horizon: Cwtch 1.8 and beyond
I don't believe in building highly detailed plans looking too far ahead in the future, as there are always surprises and opportunities around the corner that are hard to predict. That being said, looking beyond the next few months we are laying the groundwork for a number of exciting features which we are aiming to deliver in Cwtch 1.8, 1.9 and 1.10, including:
New conversation "Channels" e.g. Lists and Bulletin Boards
Multi-device support
A roadmap is never set in stone. There will occasionally be new priorities and unexpected challenges that force us to shift work. The roadmap has been designed with that in mind. We will endeavour to prioritize main features over secondary goals in the event that we are not able to get all the work that we need done in a given release.
Help Fund the Future of Surveillance Resistant Technology
As of this post, Open Privacy has enough resources to continue working on Cwtch until May 2022. This roadmap reflects that reality. If you would like to support us in continuing Cwtch development, allowing us to deliver more features, then please consider donating.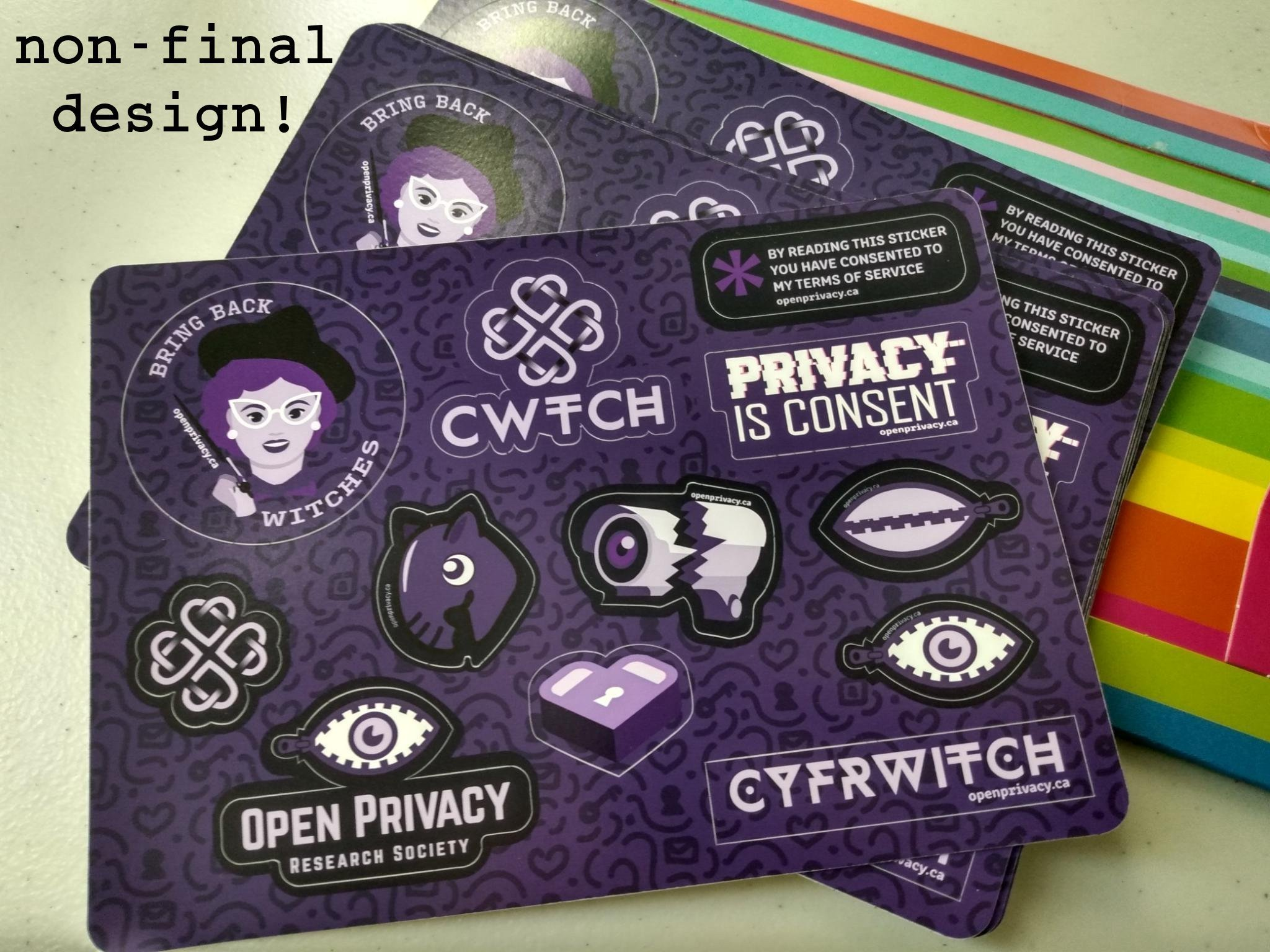 We would also like to invite you to share your thoughts on our upcoming Sticker and T-shirt campaign by completing an anonymous survey at https://survey.openprivacy.ca (onion: xs5bdb5hbmixzklywuq4plycsqcq7t6eaqjwrybtwlp5owrvptps4qid.onion).
Any supporters who donate more than $25 after today (or cumulatively on Patreon) will be eligible to claim the new sticker set when they come off the presses (see donating for information on claiming stickers).