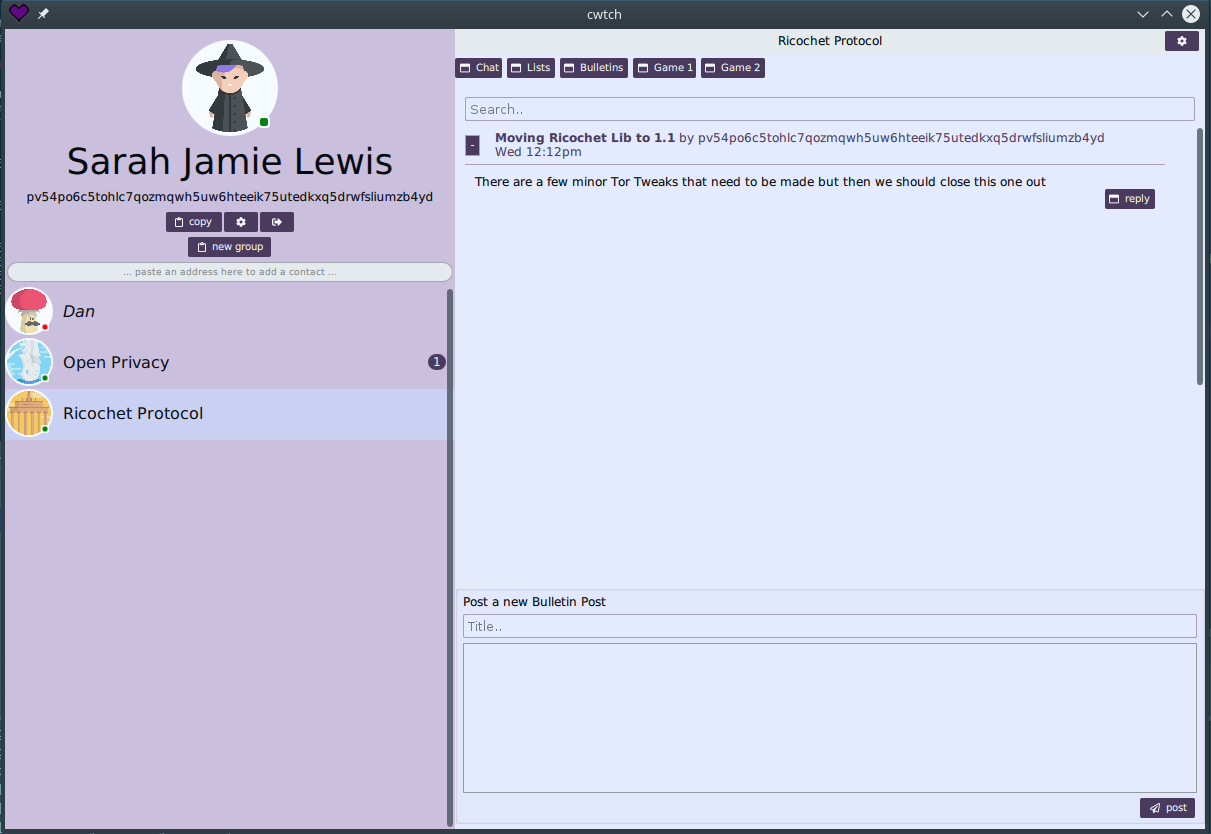 Cwtch is a Welsh word roughly translating to "a hug that creates a safe place". Cwtch is also our decentralized, privacy-preserving, asynchronous multi-party messaging protocol that can be used to build consensual applications.
What better day to launch the alpha of a project designed to bring people together safely and securely than on Valentine's day?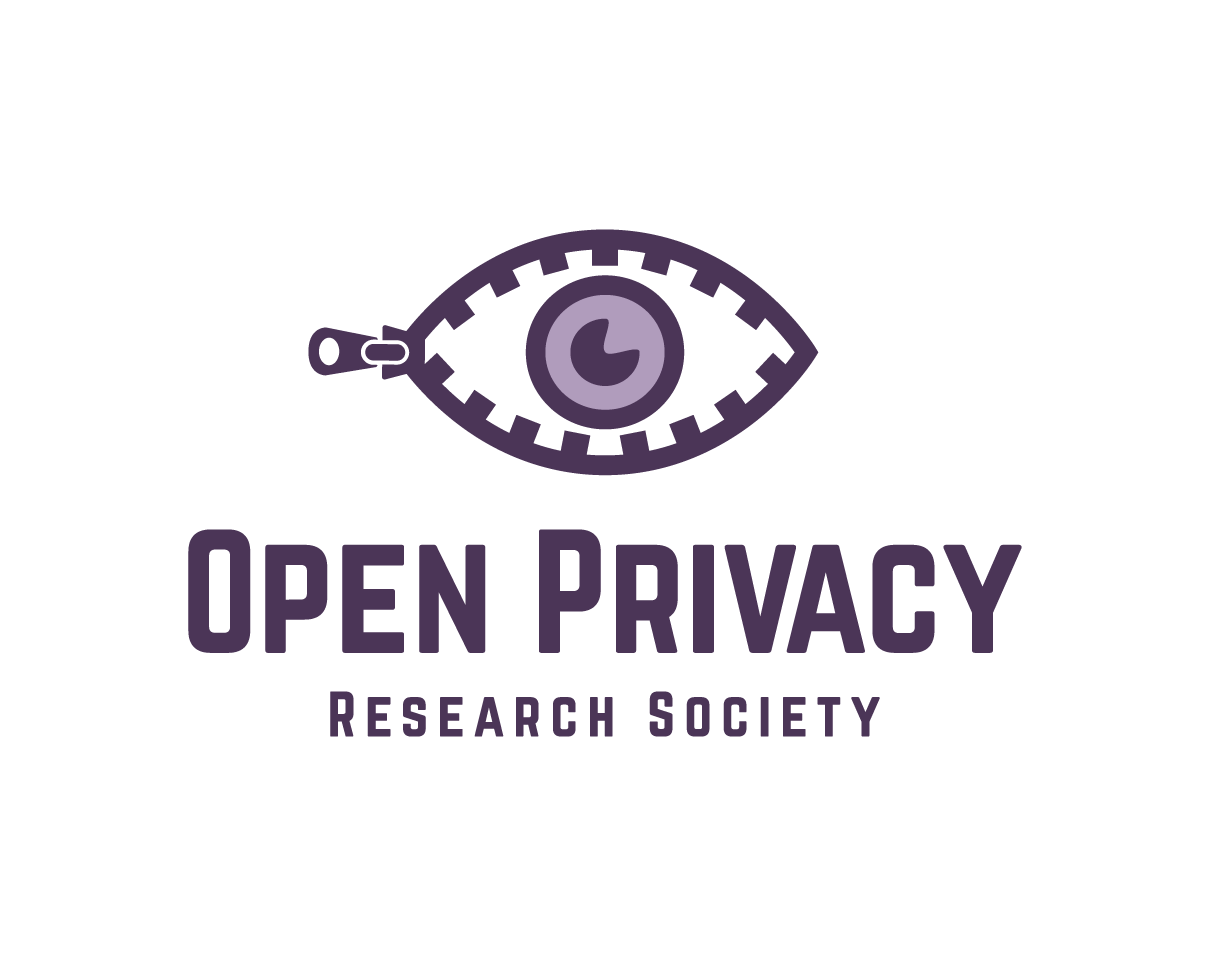 Open Privacy started as a group of researchers and technologists who were frustrated by the ever growing stranglehold of surveillance capitalism and the harm it was causing marginalized and at-risk communities. We wanted to build an organization that served those that mainstream groups ignore: sex workers, queer people, those impacted by intimate parter or family abuse, and human rights activists (to name just a few).