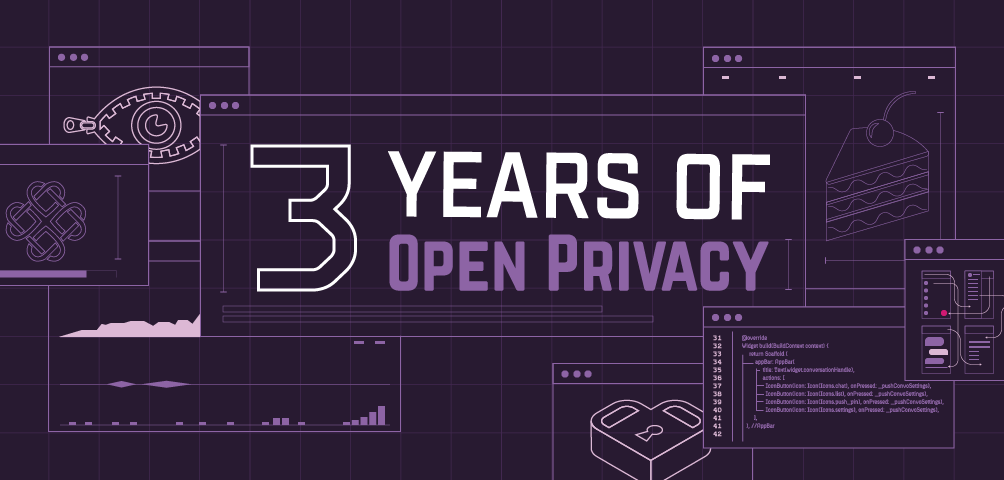 3 Years of Open Privacy
11 Feb 2021
Three years ago, on February 11th 2018, we officially incorporated the Open Privacy Research Society. At that point in time I don't think any of us had any idea how the following years would go.
2020 was difficult and challenging. The work outlined here is a fraction of what we had hoped to achieve. 2020 impacted our projects, our priorities, and our lives. That said, I think it represents some of the most important work we have done so far, and I am excited to push it as far as we can in 2021.
This work couldn't exist without an active and amazing base of supporters, like you, who enable our mission - researching and developing privacy enhancing technologies focused on those people and communities that need them most.
To celebrate our 3rd year anniversary I would like to invite you to review some of the amazing work that you helped support in 2020 - and once again ask for your help and support to help us continue our mission in 2021.
LockBox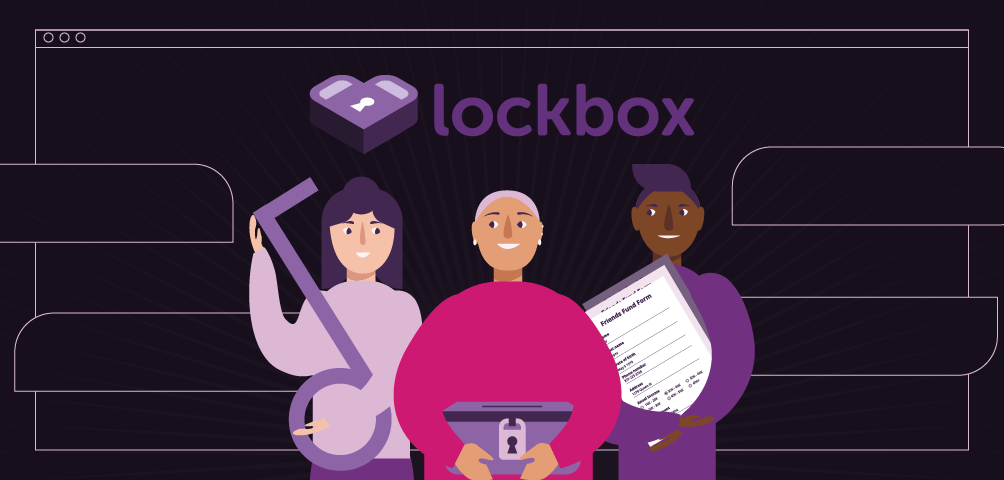 LockBox is a set of applications that arose out of Open Privacy's work helping with mutual aid funds to deploy secure infrastructure in the wake of the COVID-19 pandemic. During the March to April 2020 time frame many people, particularly those from marginalized communities found themselves in need of support.
Some community groups reached out to Open Privacy seeking advice on the need to collect sensitive information from people in these communities for the purposes of distributing donated funds. These groups were looking for better privacy guarantees for applicants and their personal information than mainstream hosted alternatives provided.
As we head further into 2021 expect to see more of LockBox!
Cwtch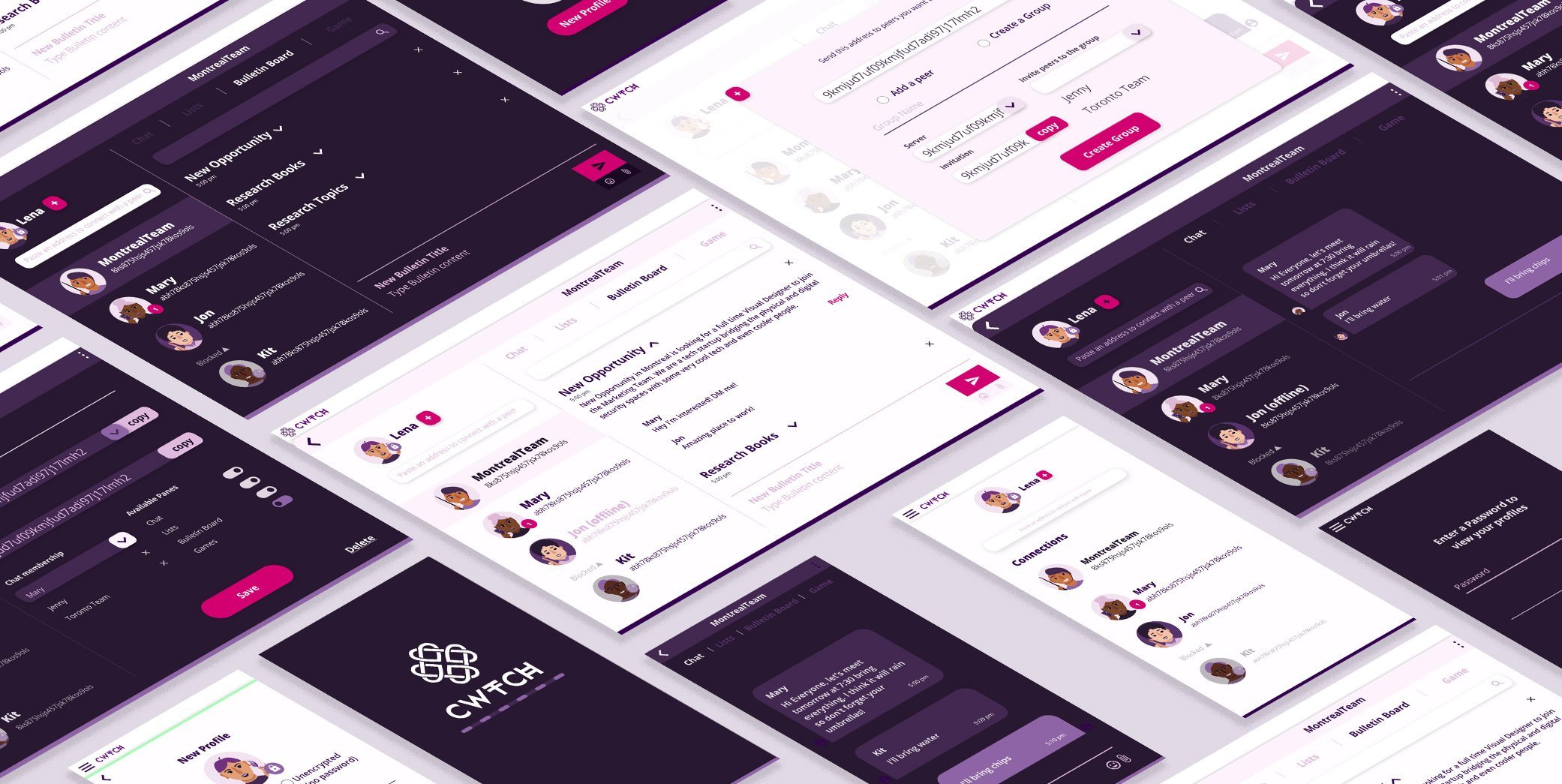 Working with Marcia, our staff designer, we spent much of 2020 refining the design of Cwtch. During November, we ran a very successful alpha testing event gathering feedback on the design and functionality of our desktop and android applications.
While we had hoped to get an official Beta out by the end of 2020 we encountered problems with the arm64 version of the libraries that we rely on for UI. We are currently working on a new solution for android (and other future mobile Cwtch apps) - expect news on this soon!
Research & Outreach
In 2020, we continued to help journalists understand the privacy impacts of their investigations with Erinn Atwater, our research director providing assistance and comments on this excellent piece about Tim Horton's customer tracking
We had planned a major research project in 2020, developing research and ethics protocols over the early months of 2020. However, as we were set to convene focus groups the first wave of the pandemic started to become apparent. We took the decision in early March to cancel plans and rework the project to focus on online interviews - unfortunately by that time the pandemic had also had a major impact on Open Privacy staff and operations, and by May we were forced to postpone the project entirely.
Funding from this work was diverted into LockBox outreach (more on this soon too!)
Organizational Transparency
We continued our commitment to organizational transparency by releasing our 2019 end of year report and financial statements.
In addition, we created a new dedicated section of this website to allow easy access to reports, proposals, meeting minutes and other information about Open Privacy.
Our 4th Year…
Over the next year we plan to take prototypes like tapir on rust, orbscura (a privacy preserving, decentralized microblogging platform) and fuzzytags (an experimental probabilistic cryptographic tagging structure for metadata resistant applications) from early ideas into concrete libraries and proposals for how metadata resistant applications should work - and how we can enforce consent at the technical level.
To put it briefly, our goals for our 4th year are focused on concrete releases of applications and integrations. Getting the research we have spent the last few years on into the hands of as many people as possible.
It's a big goal, and we need your help to achieve it.
In Closing
Despite the challenges that 2020 brought we accomplished so much, and have positioned ourselves to accomplish so much more in 2021. To do that we need your help. Last year we raised less than 20% of our $300,000 goal through new donations, and without significant support from people like you we will run out of funds before the end of 2021.
Today we are launching our fundraising campaign for 2021.
We believe the work that we do is important, necessary and critical to realizing the dream of a world free from oppression, surveillance and censorship. Please help us continue our mission by pledging today to support us through Patreon or donate to us directly via Paypal. Bitcoin, Monero or Zcash. You can also contact us directly to arrange a bank transfer.
Thank you all for your continued support.
Sarah Jamie Lewis
Executive Director, Open Privacy Research Society