Donate to Open Privacy
---
Open Privacy is an incorporated non-profit society in British Columbia, Canada. Donations are not tax deductible. You can Donate Once via Bitcoin, Monero, Zcash, and Paypal, or you can Donate Monthly via Patreon or Paypal. Please contact us to arrange donation by other methods.
Your donations go to funding our projects, research, and covering the day to day costs of running Open Privacy.
2019 Goal
$43,200 / $300,000
(projected based on individual and monthly pledges)
Limited Edition Speak Math to Power T-shirt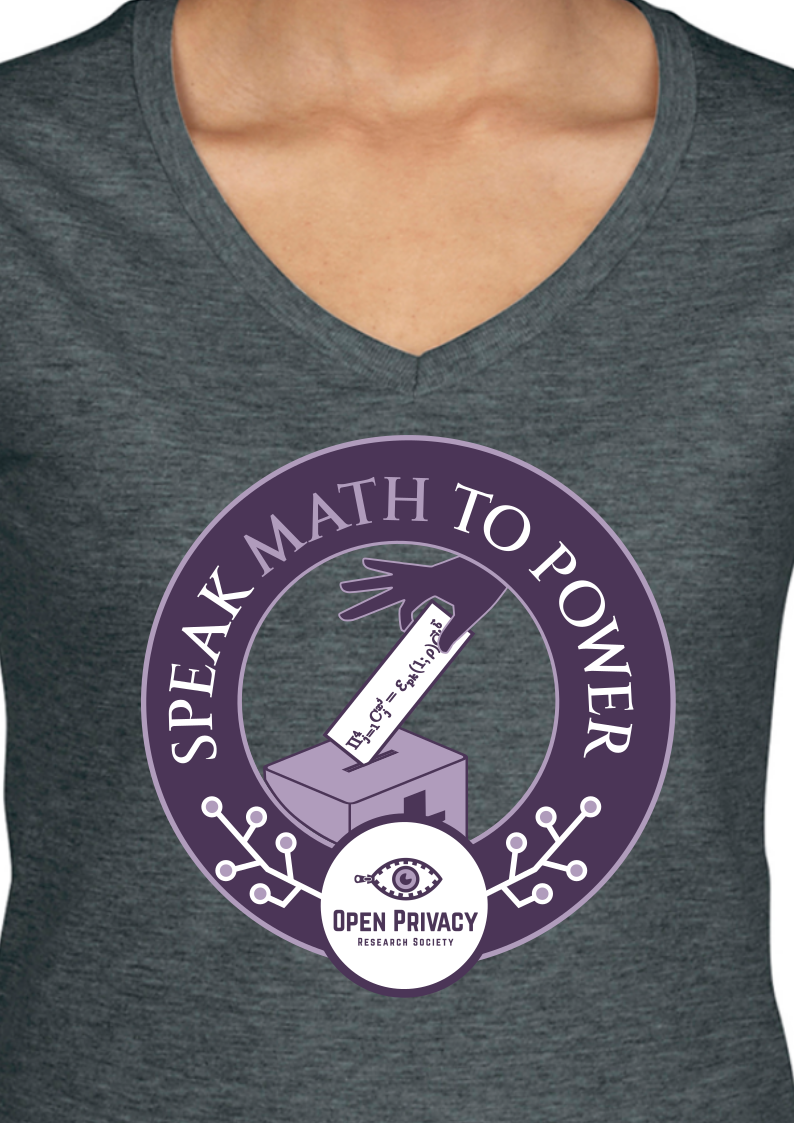 In celebration of this win for free and fair elections, we are launching a special, limited edition, donation incentive. New monthly patrons of $35 or more, and individual donors who donate $75 or more can claim a limited edition "Speak Math To Power" t-shirt. See our announcement post for more details.
Thank You Stickers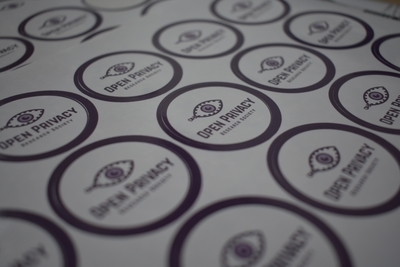 Stickers are available as a thank you gift. You will automatically receive stickers if you support us via Patreon. For donation by any other method, please email us at contact@openprivacy.ca about your donation and with a mailing address and we will get some stickers to you.