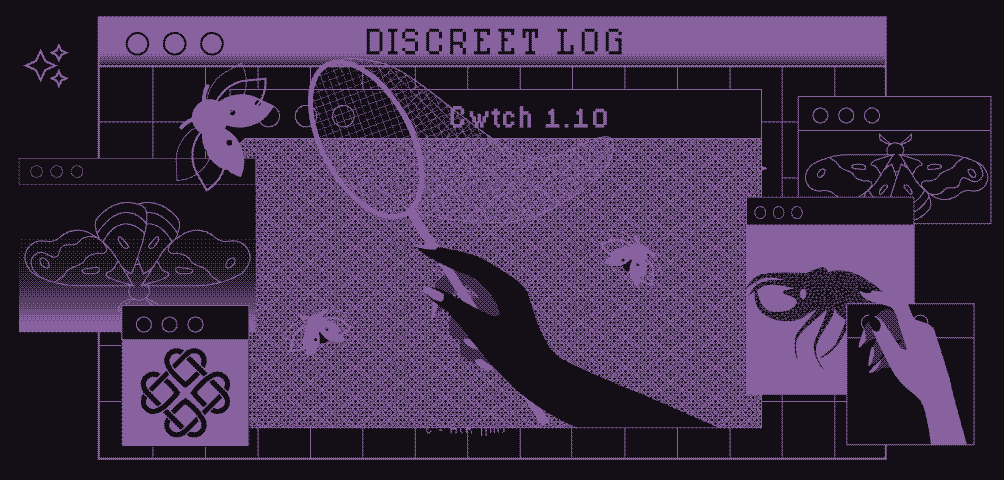 Discreet Log #35: Cwtch 1.10 Released!
16 Dec 2022
Welcome to Discreet Log! A regular update providing a look into the research, projects and tools that we work on at Open Privacy.
---
Welcome to Discreet Log 35! A regular update providing a look into the research, projects and tools that we work on at Open Privacy. This edition we want to tell you about all the exciting new features in Cwtch 1.10.
Releasing Cwtch 1.10!
Today we are launching the 1.10 release of Cwtch Beta.
The core of this release is the new Connection Backend, we have completely reworked connection management in Cwtch to minimize contention inside the Tor process (as we talked about in the last Discreet Log), and to prioritize regular contacts. This results in faster peering times, and more stable connections.
The connection work has also allowed us to start building out Fine-grained Profile Management - starting with a switch for controlling if a profile is automatically enabled at start up.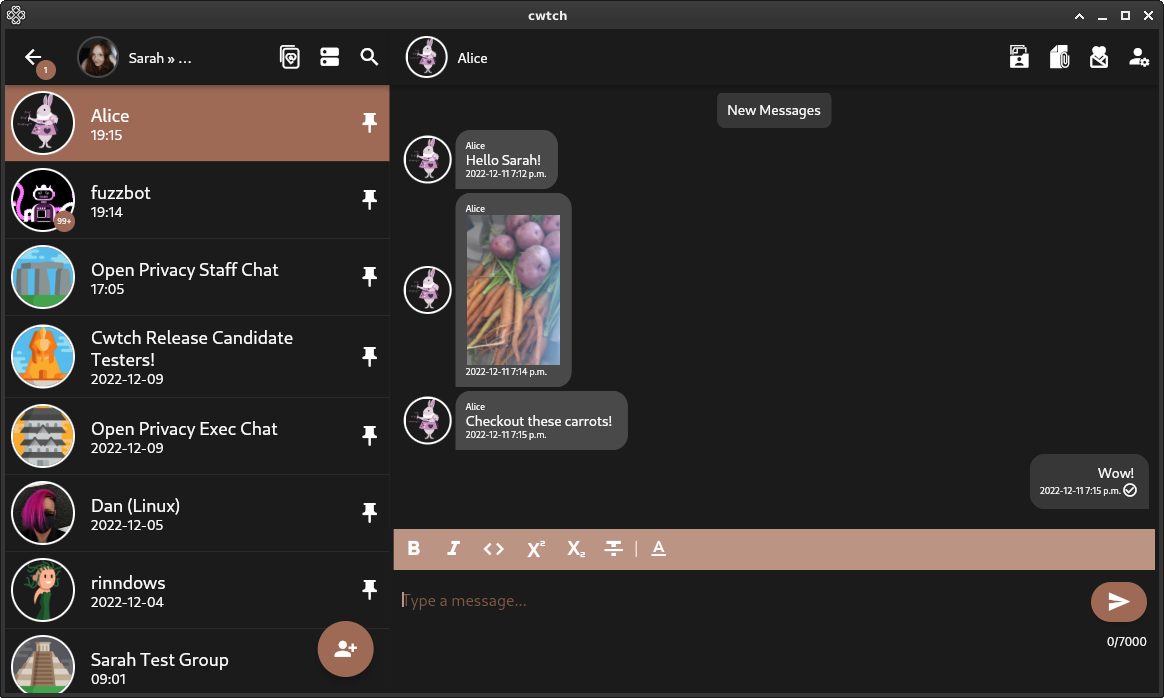 We have also spent much of our time this cycle resolving many annoying bugs that might be showstoppers for some newcomers, these include getting Profile Exporting to work across all Android devices.
Ensuring Profile Image Shares are now re-initialized every start up to ensure that profile images are available to new contacts. (Previously profile image shares expired after 30-days like all other file shares).
Improved UX for unlocking profiles, and a fix for a bug that prevented the deletion of profiles.
This release also includes many colorscheme improvements to packaged themes, and a new Juniper theme.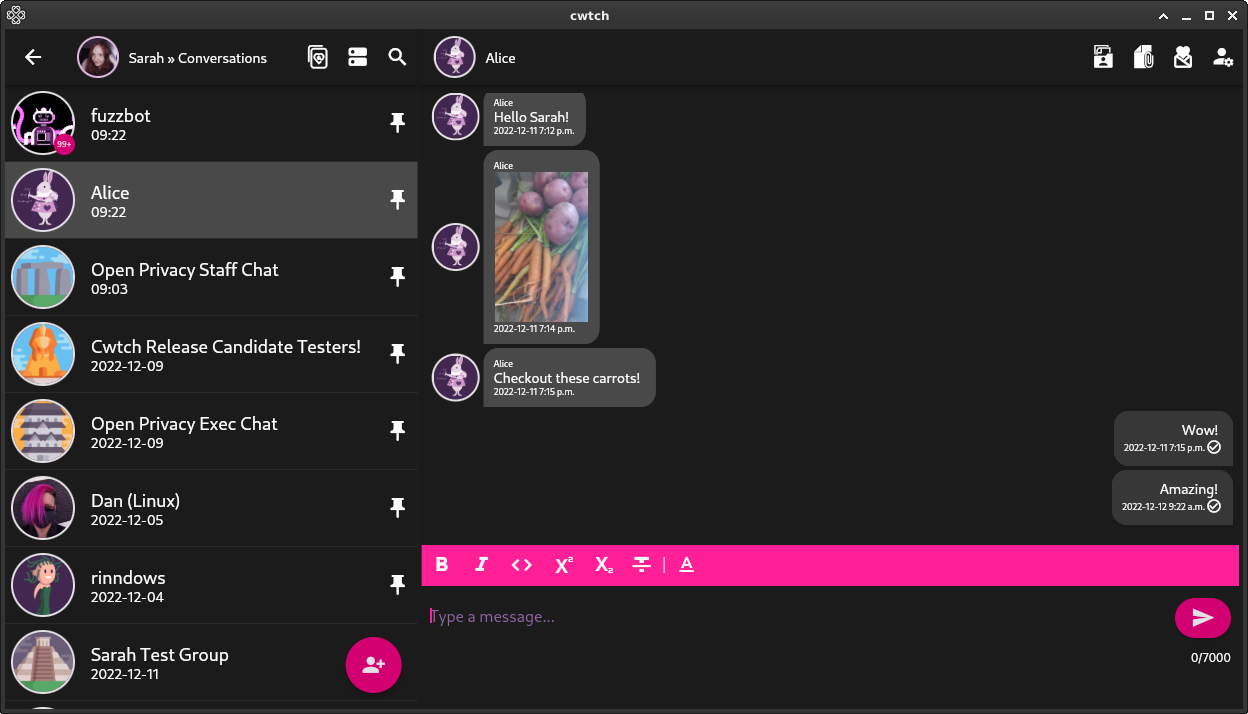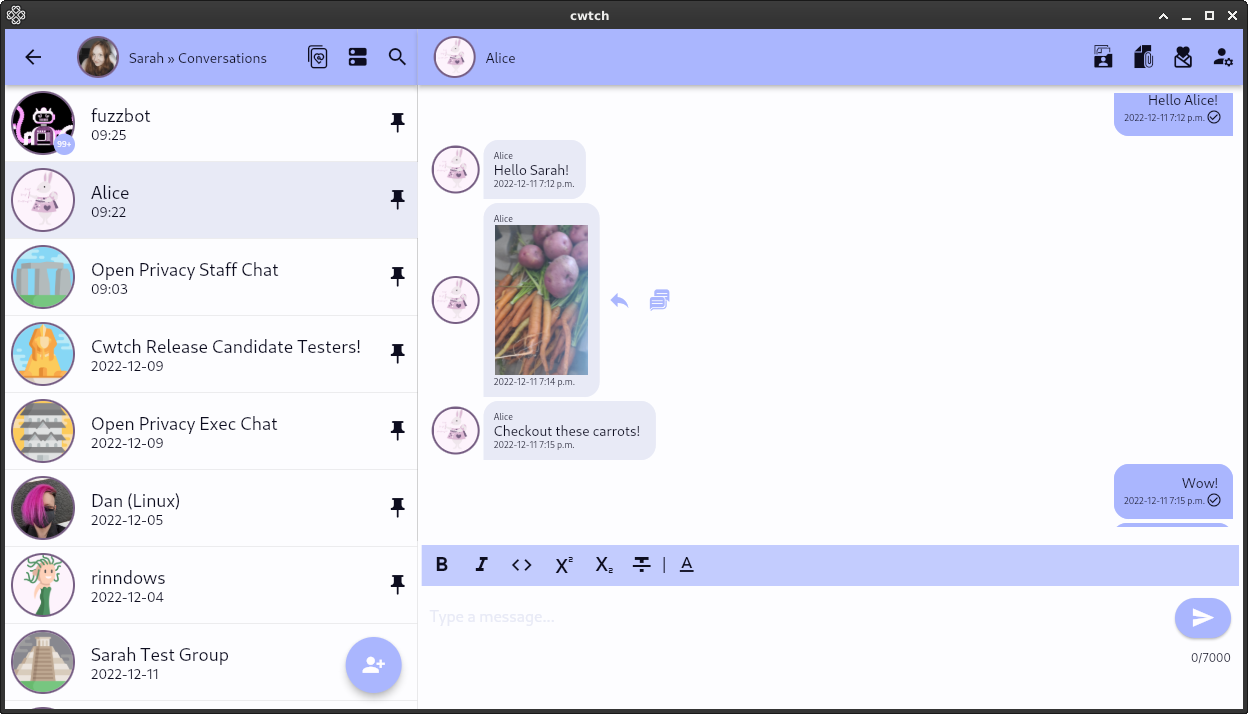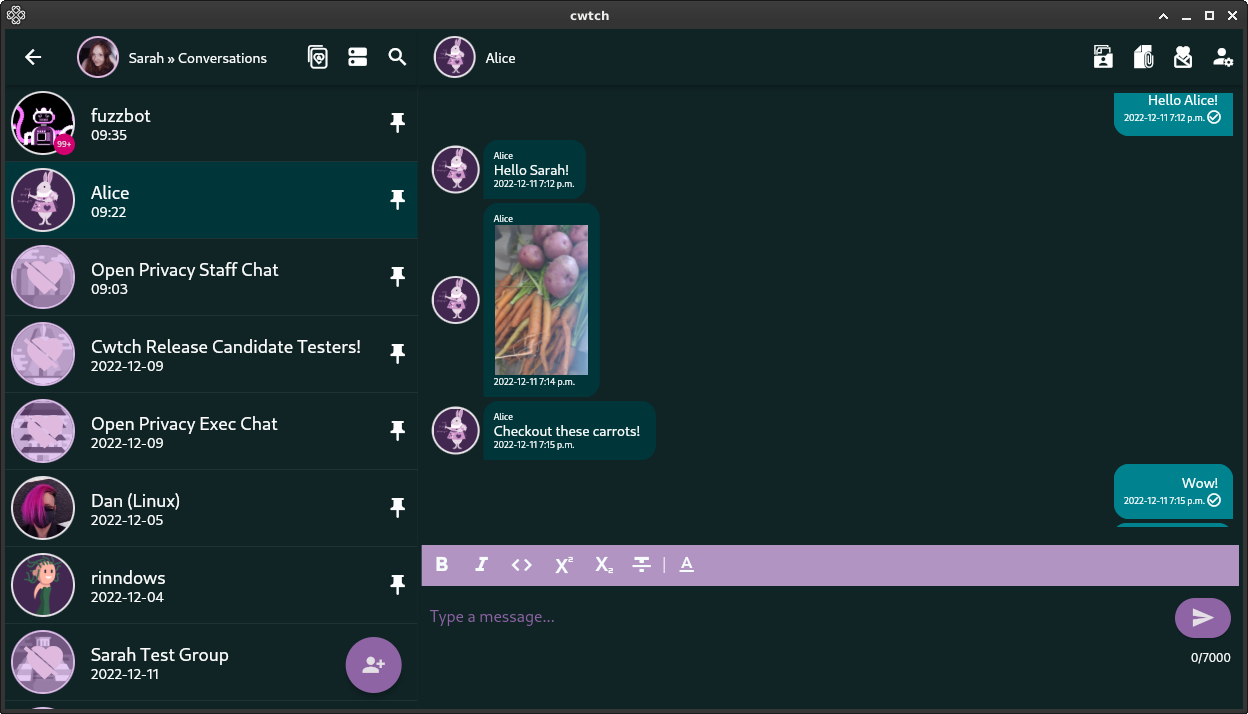 Thanks to our amazing volunteer translators this release is available in two new languages: Brazilian Portuguese, Dutch in addition to full support for French, German, Italian, Russian, Polish, Spanish, Turkish, and Welsh (with core translations for Danish (85%), Norwegian (85%), and Romanian (85%))
For a full list of all changes in this new release please see the Changelog.
A special thanks to the amazing volunteer translators and testers who made this release possible.
If you like Cwtch and would like to support continued development please consider donating.
---
We Are Now On Mastodon
You can now follow both Open Privacy and Cwtch on Mastodon!
Stickers!
Donations of $5 or more receive stickers as a thank-you gift, and $25 or more gets you one of our new sticker sheets! To celebrate our 4th anniversary, we'll even count cumulative pledges since November 2021 to our Patreon.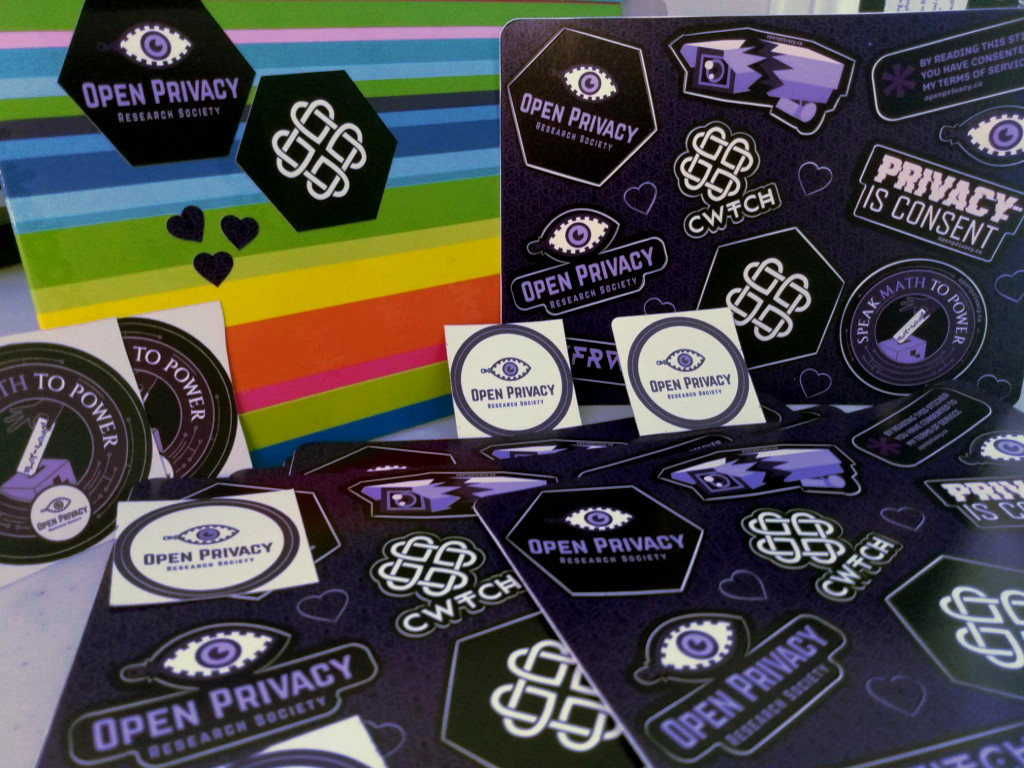 For more information about donating to Open Privacy and claiming a thank you gift please visit our Donate page.