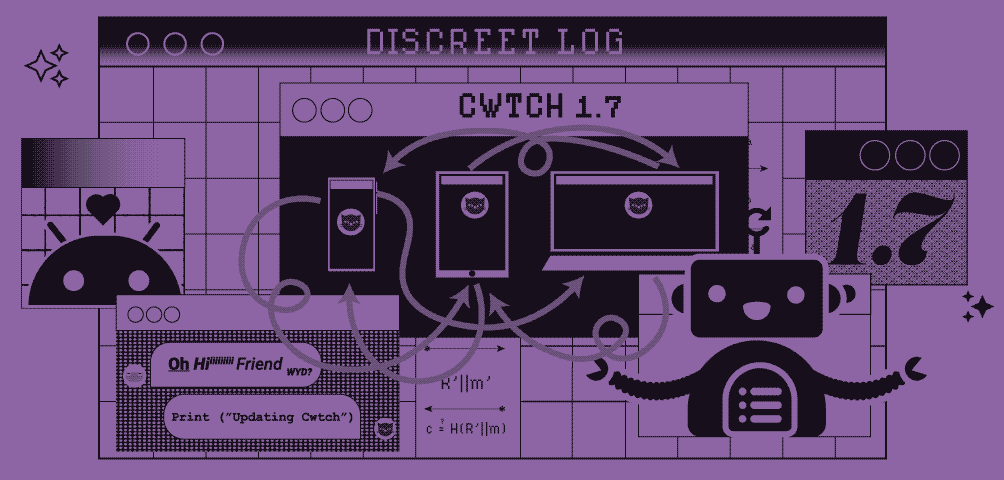 Discreet Log #29: Cwtch 1.7 and Update Bot!
22 Apr 2022
Welcome to Discreet Log! A fortnightly technical development update providing a look into the research, projects and tools that we work on at Open Privacy. For our twenty-eighth post we talk about the release of Cwtch 1.7!
---
We have kicked off Open Privacy's 2022 fundraising drive! We've gotten some wonderful new supporters, but currently not enough to support all our staff continuing on through the year. We're still looking at how we can keep pursuing our goals with reduced capacity.
Please consider donating or volunteering to help us continue our research and development of surveillance resistant software.
---
Releasing Cwtch 1.7!
Today we are launching the 1.7 release of Cwtch Beta, this release contains a couple of long requested features like profile import/export and message formatting!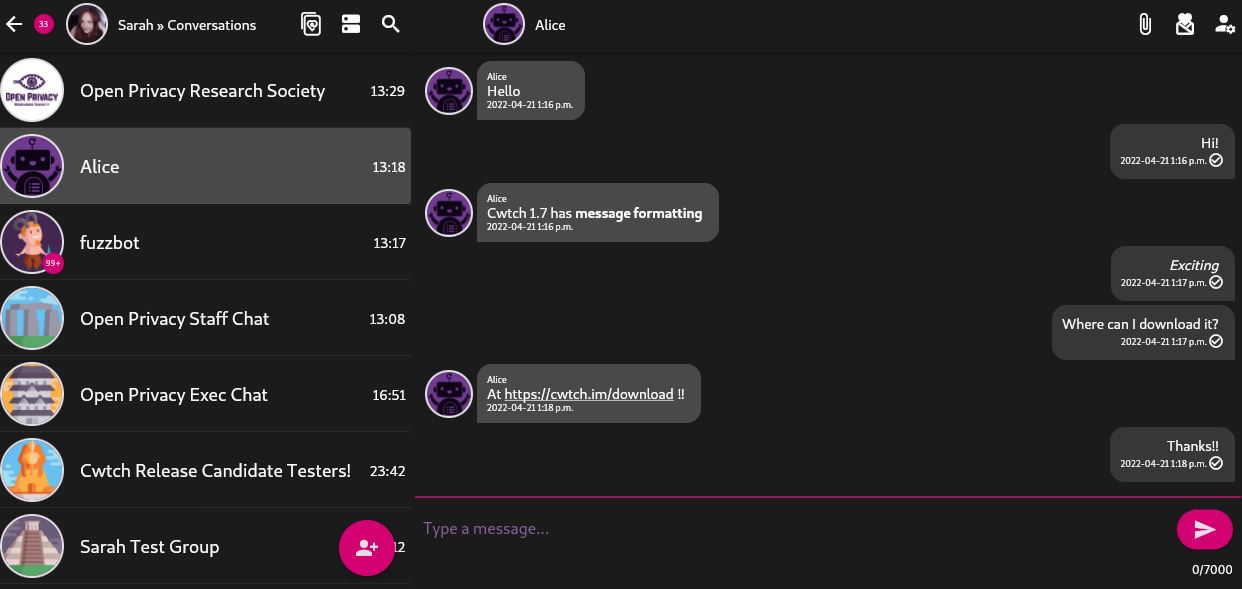 In addition, Cwtch 1.7 is packed with performance improvements aimed at making the Android application more stable, and reduce the memory and cpu use of all versions.
For a full list of all changes in this new release please see the Changelog.
A special thanks to the amazing volunteer translators and testers who made this release possible.
If you like Cwtch and would like to support continued development please consider donating.
---
Introducing Update Bot!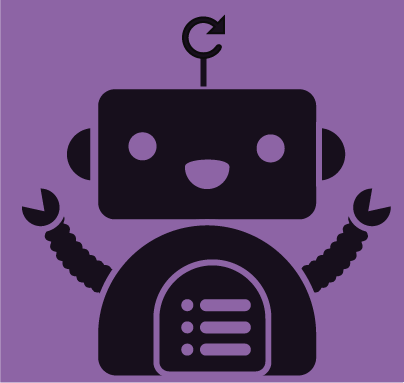 We're rolling out a new voluntary experiment for folks to try, an Update Bot. You can add it in Cwtch with cwtch:qm5rwklb5qfoooonc4clex4k2orxmmkpxa6rkgxzxtpvidmjbw2ikayd. It will notify you each time there is a new release and offer the files in app over file transfer if you have it enabled.
Additionally, it's helping further some of our other experiments, as the bot is written in Rust! We're releasing libCwtch-rs 0.3.0 which is our Rust wrapper/bindings for libCwtch-go, and syncs up to the latest 1.7.1 release. It's still in development, and we have plenty of plans for it, primarily continuing work started this release to wrap many libCwtch-go JSON returning functions with wrappers that return Rust structs.
libCwtch-rs provided the base for the start of a bot development framework we hope to be able to talk about more in the future as it matures, and then finally our update_bot. If you're interested in starting Rust based Cwtch bot development already, reach out and we can give you pointers to the rest of our in development work as a starting point.
---
Stickers and T-shirts!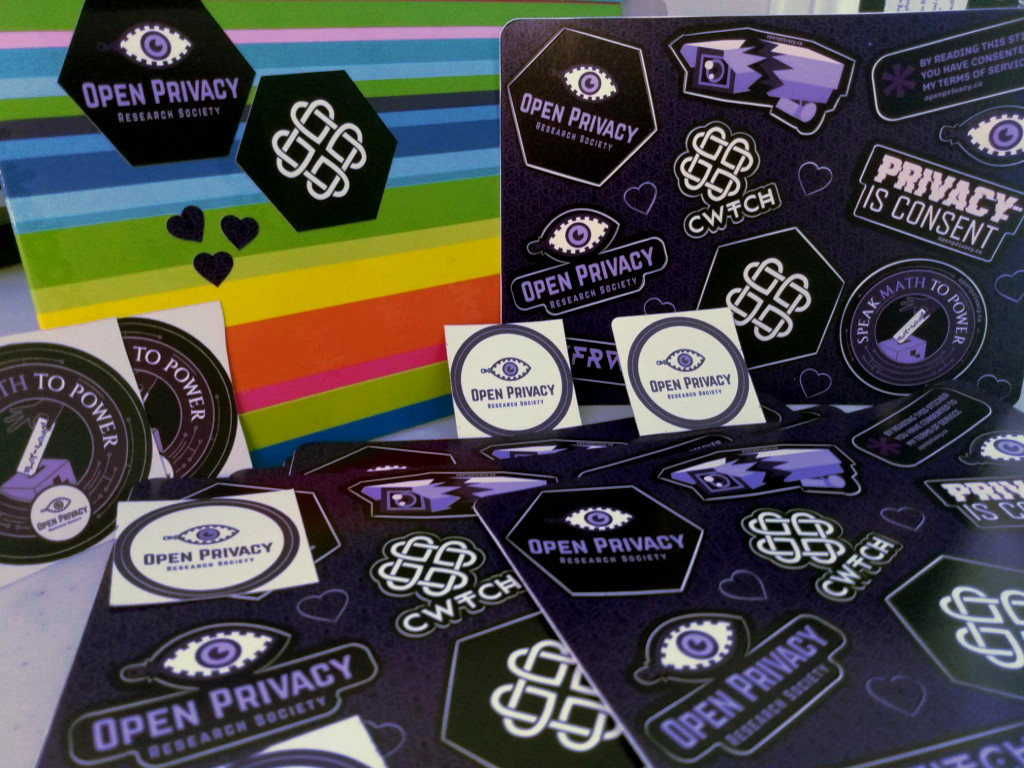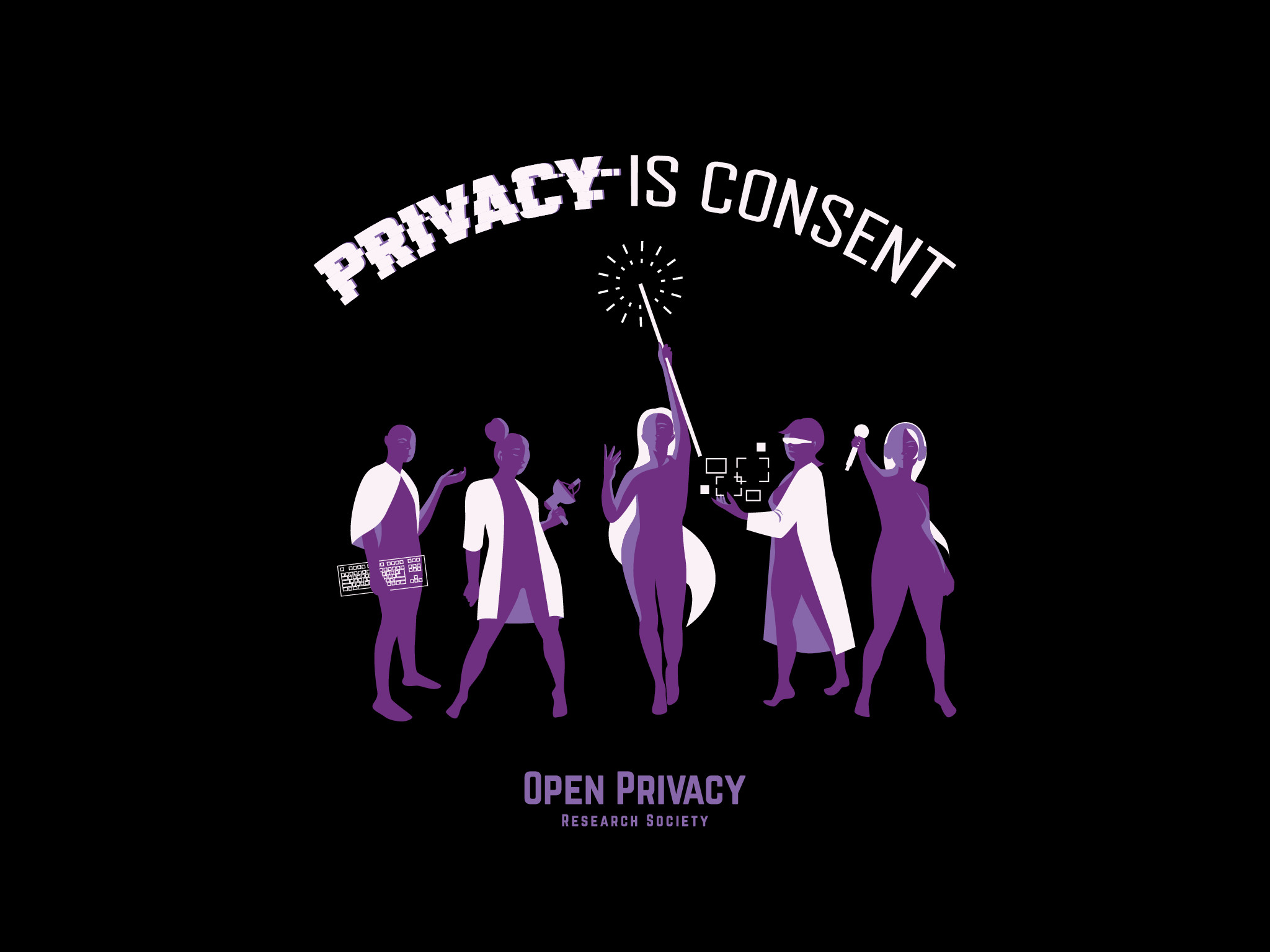 Donations of $5 or more receive stickers as a thank-you gift, and $25 or more gets you one of our new sticker sheets! To celebrate our 4th anniversary, we'll even count cumulative pledges since November 2021 to our Patreon.
Donations of $50 or more can claim a limited edition Privacy is Consent t-shirt as a thank-you gift! By popular request, these black tshirts use high quality screen-printing done locally in Vancouver. Available in both unisex and fitted sizes.
For more information about donating to Open Privacy and claiming a thank you gift please visit our Donate page.
Sarah Jamie Lewis
Executive Director, Open Privacy Research Society