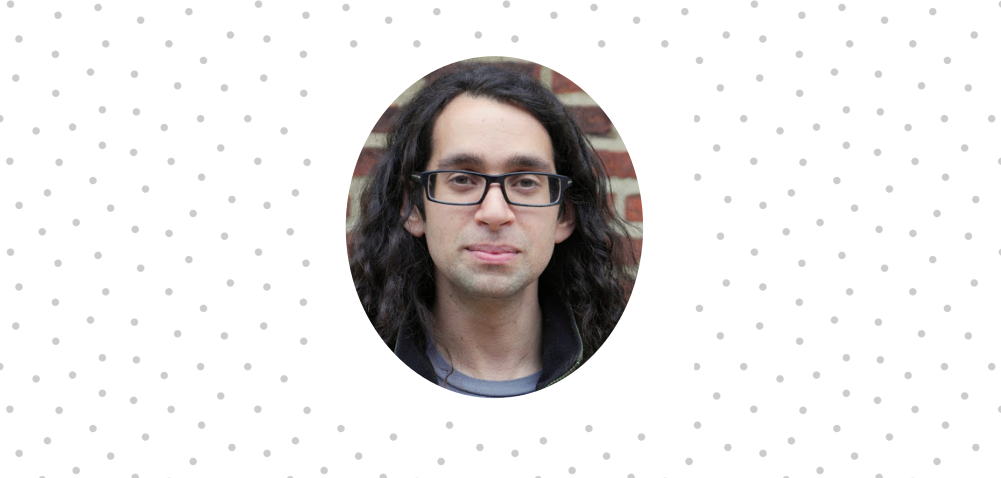 Board Member Spotlight: Norman Shamas
19 Feb 2019
Over the next few weeks we will be telling many of the stories of the first year of Open Privacy through releases, articles, blog posts, board member spotlights and interviews. We will also be laying out ambitious goals for the next year. Today we hear from Norman Shamas about why they are involved in Open Privacy.
Our mission has only just begun, and I invite you to join us to raise the $300,000 we need to help build a better world.
Now over to Norman:
Why are you involved in Open Privacy?
Open Privacy is a unique organization within the conversation around privacy and the intersection of human rights and technology. They have the chance to change the conversation on these topics in ways that I haven't seen before within my work in tech and human rights. It is this energy and commitment to ideals that makes me excited and proud to be part of Open Privacy.
To illustrate some of the important ways that Open Privacy is positioning itself to change the conversation on privacy, I'll highlight a few tenets underlying their work and strong reasons I support the organization:
Community-based funding (i.e., decentralizing funding and power) : Most of the organizations and initiatives around privacy are funded by a few key donors. Open Privacy is primarily based around community-funding and support.
This, in turn, decentralizes funding power from these donors and allows different conversations, initiatives, and communities to be represented.
Focus on technology solutions instead of privacy: While there are other organizations working to develop privacy protocols (e.g., Tor), the majority of the conversation around privacy is based around policy.
This is even true among the field of privacy engineering, which tends to focus on building privacy that aligns with privacy policy, whether from legal constraints, like GDPR, or from a company's approach. Open Privacy has the expertise to create new technological solutions around privacy ensuring that consent around data collection and usage can be enforced by the user instead of trusting a third party.
Harm reduction Approach: It is only recently that information security has started to move away from user shaming for security issues. But Open Privacy takes it a step further and focuses directly on harm reduction.
Instead of focusing on perfect security or discouraging users from engaging in 'unsafe' technology usage, harm reduction means recognizing users as people and the potential technology has to influence people's lives in a positive way while also trying to help them understand and mitigate risk.
Focus on marginalized communities: Open Privacy's focus is on what the majority of tech would consider 'edge cases' and communities that are often not represented by digital rights and privacy funders.
They unabashedly and publicly focus on and work with communities that are some of the most vulnerable and receive the least amount of attention–oftentimes, the communities that have some of the greatest need for support around privacy and communities where oppressive technology is tested and perfected. The focus on marginalized communities is a defiant act of reclaiming technology for people and a practice of solidarity and empowerment.
What are your hopes for Open Privacy going forward?
Within a year, Open Privacy has already released its first application and started working on a number of exciting projects, including supporting sex workers and the most recent attacks on digital rights.
In the coming years, I hope Open Privacy will continue to push the conversations around privacy and privacy engineering to consider new approaches that are not policy-centric, but focused on understanding marginalized users and protecting their privacy by allowing them to enforce consent at the technical level.
While I realize this is an ambitious task, I view Open Privacy as the start of a movement or catalyst as opposed to the sole driving force. I hope to see other communities globally that are supporting digital rights develop similar initiatives and focus on privacy for marginalized communities within their contexts.