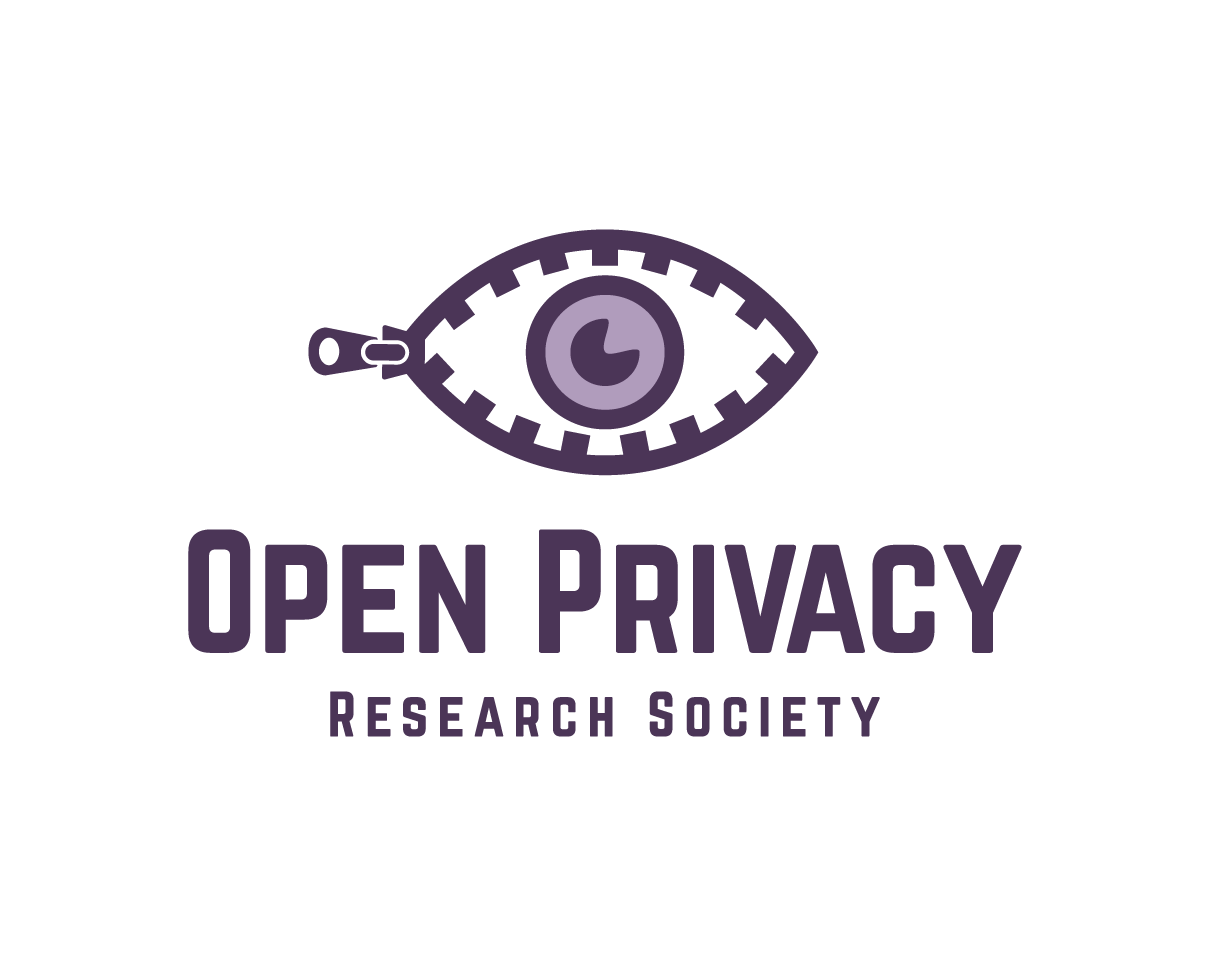 One Year of Open Privacy
11 Feb 2019
Open Privacy started as a group of researchers and technologists who were frustrated by the ever growing stranglehold of surveillance capitalism and the harm it was causing marginalized and at-risk communities. We wanted to build an organization that served those that mainstream groups ignore: sex workers, queer people, those impacted by intimate parter or family abuse, and human rights activists (to name just a few).
On the 11th February 2018 we officially incorporated the Open Privacy Research Society. The response we received from the community was overwhelming. Within hours our inbox was filled with emails ranging from congratulations to offers of donations, volunteer support and interest in joining our board.
Over the year we put in place the infrastructure necessary to sustain our unique research society. We wrote over 20,000 lines of open source code. We have built relationships within and across communities. We conducted innovative research in the field of metadata resistant communications and made significant headway in understanding how to deploy such technology in the real world.
2019 Fund Raising Campaign
Today we are launching our 2019 Fund Raising Campaign, and our goal to raise $300,000 to support further research into Cwtch, development of Shatter Secrets, initiatives to closing the privacy gap with OP:Sec, and continued support of our non-profit infrastructure. While we are applying for various grants to cover some of the work that needs to be done, as a society that serves marginalized communities we relying on individual donors to ensure we can solve the problems that don't get institutional or government support.
Over the last year we raised over $61,000 from over 100 donors. Approximately 61% of donations came in the form of Bitcoin & Monero cryptocurrencies. Only 5% of our funding came from grants, with a single $3000 microgrant from the amazing folks at Digital Justice Lab. 16% of our first year donation income came from recurring donors! Recurring donations are vital to our ability to plan long term, and over the last year we have successfully grown our monthly donations on Patreon and Paypal. A big thank you to everyone who believes in and supports our mission!
In addition to the projects above, we contributed to conferences, workshops and other events thanks to generous travel, accommodation support and/or non-profit discounts from Privacy International, Access Now, Citizen Lab and others. These events have allowed us to share our unique perspectives on marginalized privacy with other groups doing amazing work across the world.
We have also, in the course of our research, identified several vulnerabilities in public facing systems that have been fixed, or are in the process of being fixed, through a combination of responsible disclosure and even, sometimes, our direct involvement.
Over the next few weeks we will be telling many of the stories of the first year of Open Privacy through releases, articles, blog posts, board member spotlights and interviews. We will also be laying out ambitious goals for the next year. On Thursday we will launch the alpha of Cwtch, our surveillance-resistant communication application that allows people to come together to talk, discuss and share information in a way that is truly privacy preserving.
As we enter the start of our second year as a society I want to thank all of our supporters, institutional donors, volunteers and staff. Without you Open Privacy would not exist, and the vital work that we do would go undone.
Our mission has only just begun, and I invite you to join us again as we continue to gain momentum and help build a better world.
Sarah Jamie Lewis
Executive Director, Open Privacy Research Society