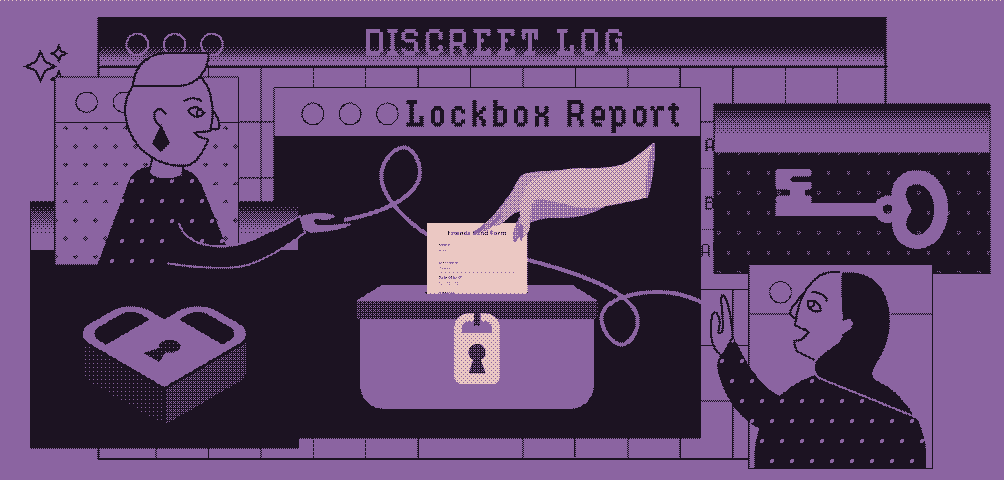 Discreet Log #14: Lockbox Case Study
19 Aug 2021
Welcome to Discreet Log! A fortnightly technical development blog to provide an in-depth look into the research, projects and tools that we work on at Open Privacy. For our fourteenth post
Erinn Atwater
shares a Lockbox case study with us.
---
Fighting back against tech abuse and surveillance is (unfortunately) an ever-ongoing job, and every once in a while our developers need to come up from the privacy mines to take some much-needed R&R. While Erinn is on staycation (traveling the cyberverse to sample the latest cryptodelicacies and witness hot new mathematical attractions), we thought we'd share with you a recent case study we wrote following last year's engagement creating the Lockbox encrypted form app to power a local mutual aid fund that arose out of the COVID pandemic.
Open Privacy was approached by an advocacy and support organization located in Vancouver, Canada's Downtown Eastside neighbourhood shortly after the Coronavirus pandemic began to cause lockdowns on the west coast. The organization was in the process of creating a mutual aid fund to help members who were affected financially, and sought our advice on technical platforms to use for collecting member's applications to the fund. After some consultation, the idea and motivation for Lockbox was born.
Lockbox is a combination of web and desktop apps intended to be easily adaptable for different needs. It works by capturing all submitted form data and encrypting it with a public key before saving it. Saved data can only be read by decrypting it with your unique private key, which can be kept offline and protected however you like.
The success and continued interest in the software lead us to promote it to a fully-supported project at Open Privacy, and we plan to release a more polished version of its two apps, along with supporting material. Privacy International kindly funded the creation of some of these materials, as well as this case study documenting our efforts to bring radical encryption to marginalized communities and helping us to understand and plan the most useful, free, open-source end product we can create. Hopefully others will find it useful or inspiring for similar efforts, as we are a small team deploying small technology to large effect.
The report is best viewed online in mdbook format here. If you prefer, it is also available as a PDF.
As ever, if you'd like to support Open Privacy's efforts to develop applications that bring bring open source metadata-resistant and privacy-first infrastructure to marginalized communities, please consider donating.